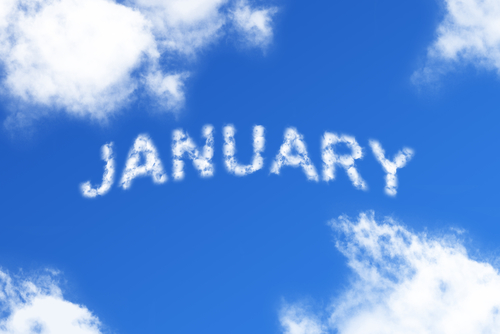 11 Feb

Do One January

Said with a grimace and a slightly angry, aggressive tone. I for one am glad to see the back of January 2016. Day one started with a raging, self-inflicted headache. Day two progressed no better. The customary new years day walk was replaced by a pitiful home-diagnosed recovery day on the sofa. I'm assuming or hoping that this scene sounds familiar? No? Just me then.

My day in front of the TV confirmed that January TV commercials are possibly the worst reflection of the otherwise ingeniously accomplished UK advertising industry. They didn't make me proud that this was my chosen career. Our screens are ablaze with crass, in your face, low budget, low creativity commercials. From biggest ever bonanza sofa sales to hurry buy now kids go free holidays and cut price, cut taste diet clubs. How the creative directors and copywriters must squirm. Ones to omit from their portfolios and file under 'it pays the bills'.

To add to the drudgery of 'dry' January, the UK was plagued by the worst floods our country has known in decades and the Syria crisis worsened. Then as our moods were still damp and despondent, January did the unthinkable and took three of our big loves. First Bowie then Rickman and Sir Wogan. Each the epitome of talent in their chosen industry. All very different in style and outlook but with one thing in common. The voice. The unmistakeable voice. Within one syllable you knew who they were. Across the air waves, strutting the stage or working the big screen, they owned a truly unique sound. A voice that could lift your spirits, put a smile on your face and make you sit up and listen. Or sing along. Voices that became pied piper to millions. How rare to own and nurture such talent.

Now we may not be able to get your business starman status or guarantee millions of new togs but at Cameron Wells we can guarantee we'll give your brand a voice. A unique voice that makes you stand out from the rest. A voice that shares the right message at the right time to the right audience. From PR to DM and CRM, we'll make sense in the often nonsensical world of B2B marketing. Your brand, your services and your products will be heard. And remembered.

And there's lot to be said about being held in high regard remembered for all the right reasons. It can carry you a long way. Ask Iman, Rima and Helen.