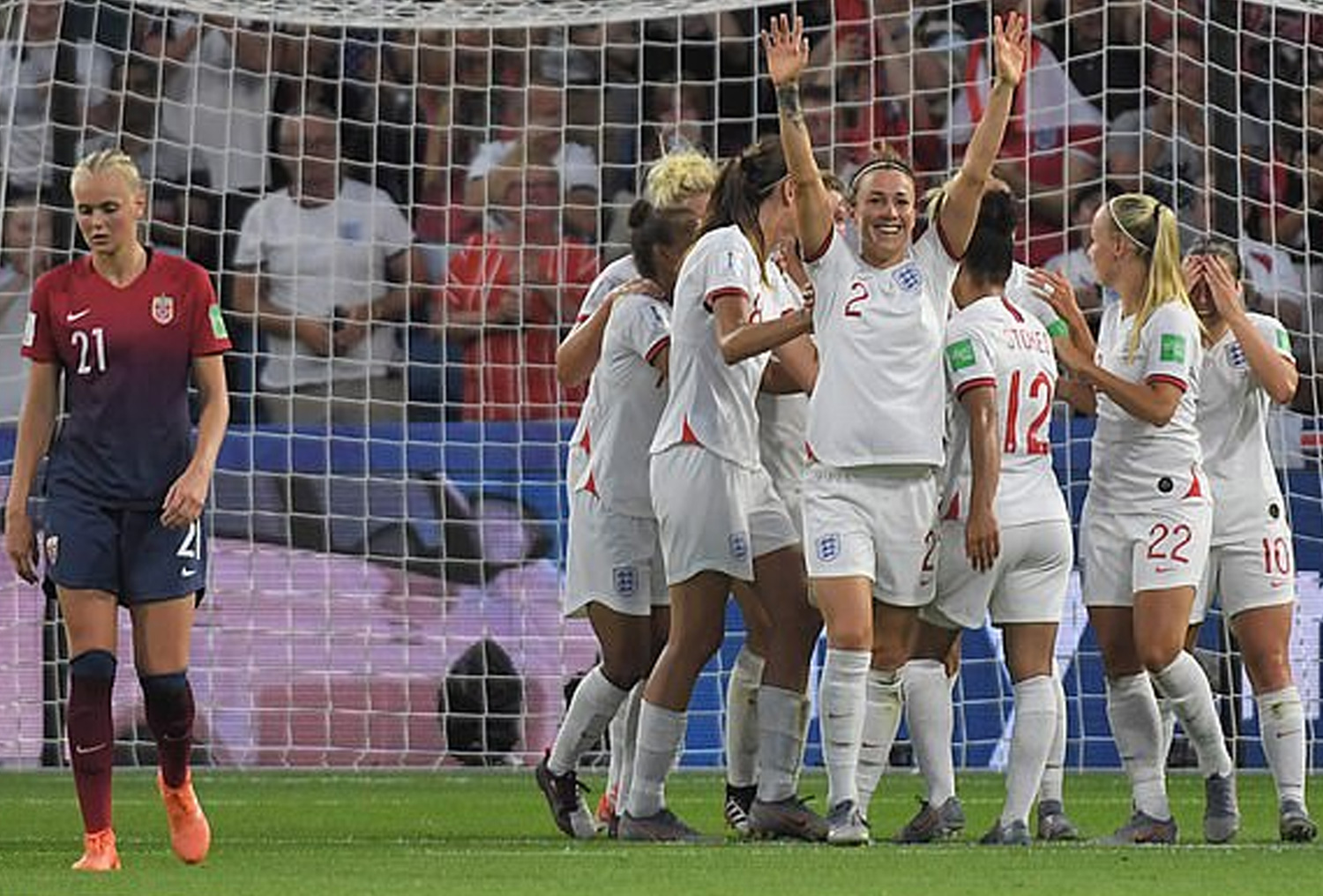 The girls did good. Really good. They showed skill, grit and determination and put women's football on the UK and worldwide sporting map. They made a nation of young girls realise that anything boys can do, they can do too. They made boys watch and learn. Pure talent. Pure inspiration. Pure feminists. Pure role models.
They captivated an audience. They grew that audience on a daily basis. They made people stop, watch and listen. They entertained and engaged. And made people come back for more.
Sounds familiar? Isn't that what us PR and marketing professionals set out to achieve day in day out?
The game's growing popularity has certainly not gone unnoticed by big brands and marketers looking to leverage this culturally relevant – and lucrative moment. From beer and beverages to shampoo and cosmetics and even the Financial Sector (a longstanding champion of the men's game) – all have jumped on board the ladies team bus. Barclays has certainly become a super fan after recognising how the appeal of women's football has surged. The bank signed a £10m deal with the Women's Super League, making it the largest investment in British women's sport by any single business.
And after last night, brands will be queuing up to support and sponsor the Lionesses. The price just may have gone a bit higher.
But what is driving this huge commercial interest in women's football? In a brand world increasingly fixated and committed to purpose and cause driven marketing where does sport fit in? How can football leverage a brand's humanity? It doesn't feed starving children. It doesn't save our seas from drowning in plastic. It doesn't help endangered species. The male game is notoriously plagued by "overpaid and over here" players who don't appear to give much back – except to the profits of luxury sports car and fashion brands – and sordid stories that get them on the front page, not the back.
Before the women fall into the same trap, exposed by scandal-hungry print and social media, supporting women's sport gives brands a perfect platform to promote their progressive and inclusive credentials. And align their brand with a team synonymous with talent, positivity and health – and never giving up. A team that may just get our children off their iPads and onto a sports field. A team that may get Britain moving and fit for the future.
Over and above that, it just makes good business sense. Ask Head & Shoulders, Budweiser and Lucozade. With a peak audience of 11.7 million, there will be at least three happy brand managers this morning. England's women's football World Cup defeat was the most-watched British television broadcast of the year – even more than the finale of Line of Duty. Be proud of that score girls.
Last night felt like the Gareth Southgate effect all over again. Everyone is talking about the women's world cup and associated brands are part of that conversation. And part of the buzz. The success of Phil Neville's team has opened up the sport to new audiences. A brand manager can't ask for much more than that.
Brands should now use their world cup sponsorship and advertising deals as a force for good. A force for change. Help shift attitudes. Eliminate biases and prejudices. Now that's what I call cause marketing after all.
The British women's football team showed inspirational team spirit. Head and shoulders above the rest. Almost.
Watch and learn boys. Watch and learn. And maybe everyone should start thinking about investing in a waistcoat? It seems to be the attire of success.