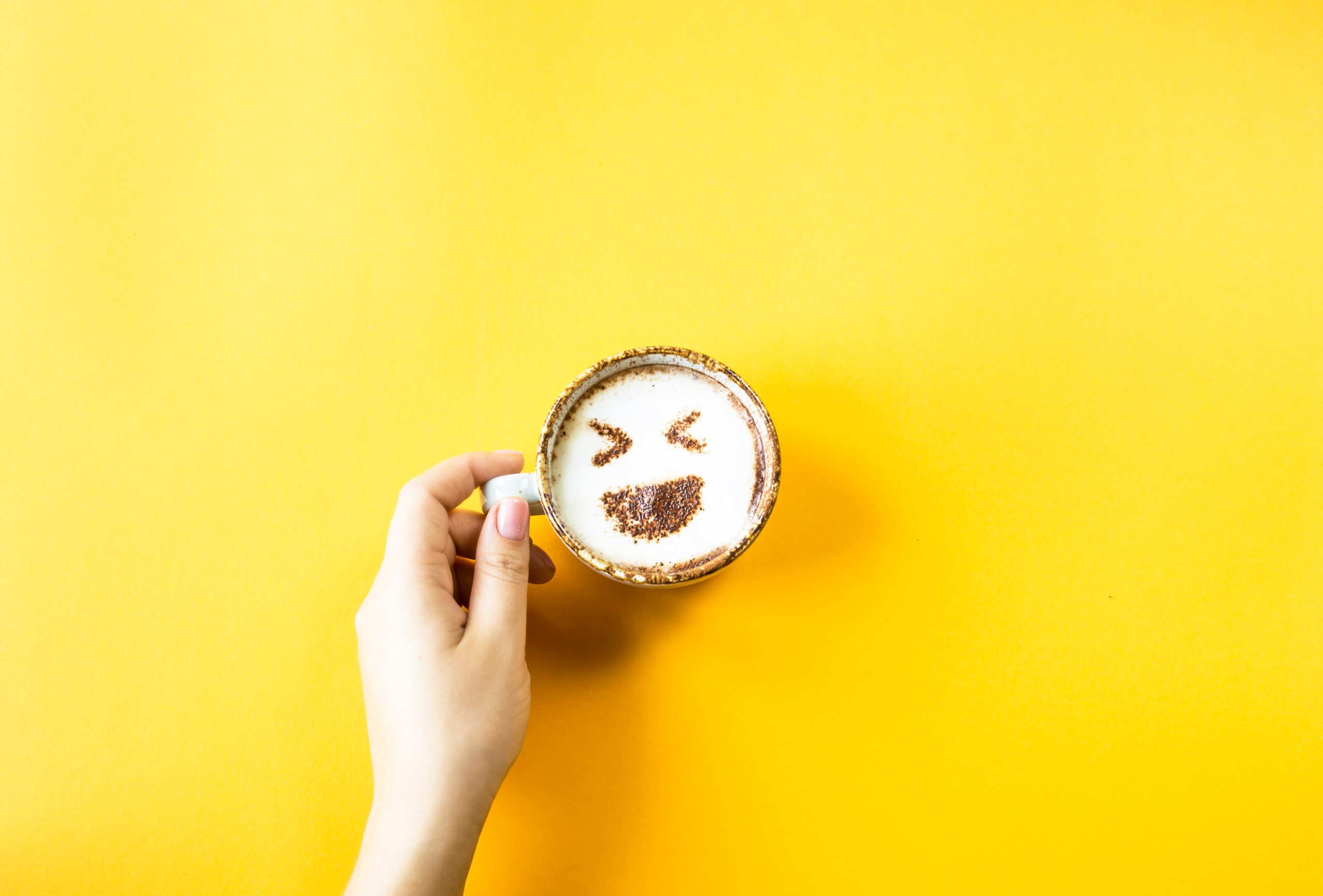 Lockdown delivered very different experiences for all us working in sales and marketing.
For some, it was a chance to spend quality time with the family, spring clean the house or learn a new skill. For others, a time to work harder than we've ever had to, fret continually about finances and descend into a pit of germ-filled anxiety about ourselves and our loved ones. 
But hurrah for the humour that has kept us going through adversity. Here, we share the funniest videos the team spotted over the past couple of months. We hope they bring as big a smile to your face as they did ours.
Anywhere but here
With schools having closed and many of us working from home, families were spending more time together than ever before.
But one man wasn't exactly enthralled with the idea…
High alert
In the current situation, you might have found yourself honing in on someone nearby when they cough – maybe even backing away slightly.
Seems like some dogs are doing the same too!
Bumbling BoJo
Boris Johnson's address to the nation on 10 May left many viewers baffled as to what they could and couldn't now do.
Comedian Matt Lucas's parody was described by one tweeter as 'clearer than what Johnson said'. Ouch.
Stay on script
Pretending to be a political advisor, comedian Michael Spicer feeds lines to leading political figures via an earpiece, but gets frustrated when they go off on a tangent and don't follow the script.
With so many announcements over the last few weeks, Michael has been able to provide a bit of light relief on the situation around us.
Check out this one with Matt Hancock…
… and one of many with Donald Trump
Dog eat dog
With no sport on TV during lockdown, BBC commentator Andrew Cotter kept himself (and the nation) entertained by posting spoof videos featuring his two Labradors, Olive and Mabel.
From competitive eating to a rubber bone battle, Andrew narrates the 'games' in the way he normally would during Wimbledon or the Olympics, resulting in hilarious videos that have made us cry with laughter.
His latest one is might be his best yet though, with Andrew giving his dogs a Zoom performance review…
Working from home life
Being in lockdown has changed the way we communicate, not just with friends and family, but with colleagues, clients and suppliers too.
Face-to-face meetings have been impossible, so were instead been replaced by video calls over Skype, Zoom, Google etc. But sometimes, virtual meetings can be difficult: too many people trying to talk at once, someone cutting out due to poor wi-fi, a child crying in the background – the list of what goes on is endless.
We love this real-life depiction of a conference call. How many of these scenarios have you encountered over the last few weeks?
Dancing queens (and kings)
Unless you've been living under a rock, you've probably seen at least one video of people trying to do the #BlindingLightsChallenge.
Originating on TikTok, the challenge sees users do a specific dance routine to The Weeknd's song, Blinding Lights and everyone from builders on construction sites to police offers have been giving it a go.
Personally, we like this one from YouTuber Tadhg Fleming who spends ages trying to teach it to his dad. It's a long one, but definitely worth a watch.
Downward dogging with your dog
We're big animal lovers here at CW (NB: please send us any cat/dog/tortoise/llama/whatever vids you may have – we'll love you forever).
Here's one Debbie sent to Mano, our resident dog owner. We're hoping for a demonstration during our weekly video catch-up at some point.
BBC banger
The internet has been LOVING the BBC News theme tune during lockdown.
Whether raving to it during an imaginary DJ set…
… or remixing it with Dua Lipa and actually appearing on BBC News…
…people have had so much fun with the iconic tune.
Keep on rolling
Finishing our list with this absolute gem of a video. It doesn't even need a description. Just get ready to have a huge smile on your face afterwards. Enjoy!