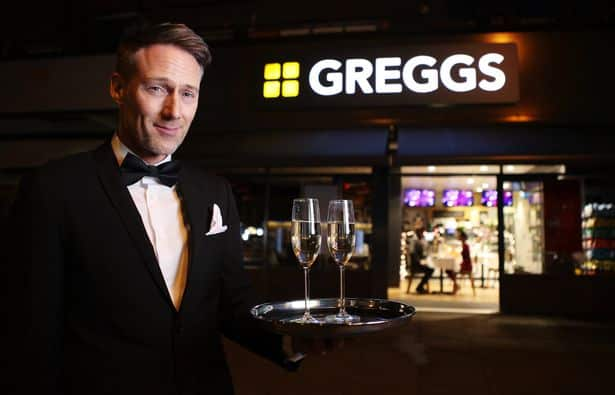 14 Feb

Pasty and Prosecco anyone?

There's no escaping Valentine's day. While it might be most men's nightmare, it is a marketeer's dream. Time for people to overspend on overpriced brands. An opportunity to create demand where there is none. A chance for PR and marketing agencies to be cheesy. Really cheesy and get away with it. All in the name of love. And none can be cheesier than Greggs the baker.

The much loved and loathed (but secretly loved) ever-expanding, unexpected darling of the fast food high-street Greggs has teamed up with OpenTable to offer couples a unique Valentine experience they'll never, but surely want to, forget.
Participating couples will get roses, candlelight, four-course dining, and even table service. And the menu? Greggs classics of course with a date-night twist.

Sometimes you get jealous working in PR. You really wish you were THE ONE that came up with that campaign. This is one such PR envy. It's simple, funny, clever, cheap to execute and successful beyond your wildest Valentine fantasies.
Only available at five branches, local coverage in Manchester, London, Glasgow, Cardiff and Newcastle has been widespread. It has been covered in the nationals, too – even capturing the financial journalists' hearts, with the Mirror Money team covering the £15 Valentine's 4 course dinner and Prosecco love story.

How that PR team will be basking in Valentine glory this evening. A job well done. A job the client will love them for. A true match made in heaven. Soul mates forever. Until the next agency review anyway.

While we may not have come up with a b2b equivalent of the pasty and Prosecco campaign, we have just welcomed back an old flame. So we must be doing something right. He must have really missed us, our personal touch, our attention to detail, our passion for all things PR.
In the words of Gary Barlow, we want you back for good Peter Knowles.
 
Cheesy enough?