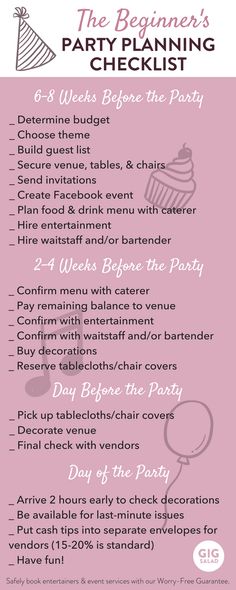 12 Oct

Planning is so passé.

I think I've made a big social faux-pas. I've tried to combine a 2 year old party with a house warming. One happy, sunny Sunday, fuelled by a few bubbles it seemed such a good idea to WhatsApp everyone with my idea. Everyone accepted.

So now I'm stuck with the task of producing a gourmet feast combining canapes, dips and a luxurious French cheese board and international cured meat platter with frozen chicken nuggets and jelly plus a drinks trolley loaded with fruit shoots, artisan beer and fizz. And then entertain 40 guests many of whom are under 4, the remainder over 40. In November. In the rain. At my house. 2 days after we get back from holiday.

I really didn't think this one through did I? Not very good planning for a planner.

The role of a planner in an agency is probably the one which has evolved unrecognisably over the years. The role has become so broad that people don't know what planning is really about anymore.

Everyone gets what the Account Director and Creative Director does (aside from battling over why the marketing budget doesn't allow for a photo shoot in Cape Town). And then there are the new hip roles which didn't exist ten years ago like Social Media Manager, App developer, Cloud Services Specialist, Big Data Analyst, SEO specialist,  Market Research Data Miner and my personal favourite; Chief Listening Officer. I aspire to that job.  Although my husband may disagree.

So is there still a legitimate role for planners in today's multi-faceted marketing agency? How do planners blend in with these niche new kids on the block? How can they add value amongst this new wave of super specialists?

Planners now need to be multi-taskers who are not only good at planning but also have a working knowledge of many PR and marketing nuances including content, social, digital integration and customer experience.

They need to get people. All kinds of people. What turns them on and off. What engages, entertains and motivates them.

They need imagination and empathy. They need to distil and synthesise reams of complex information, cutting through what is useful and what is not, separating the wheat from the chaff, pick out the good, do away with the bad and the ugly then articulate it into simple language for clients and colleagues – even the Chief Listening Officer.

None of these skills I displayed while organising my mismatch party. So where does that leave me? Up the creek without a paddle? No, a good planner will also use imagination and insight, judgement and flair and think on their feet.

A Frozen bouncy castle is just what the planner ordered. And an extra case of Cava.