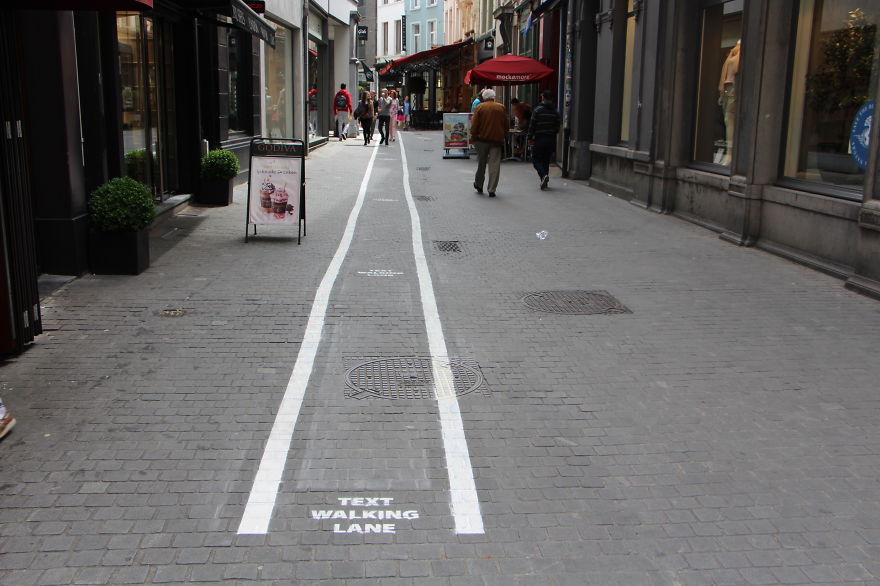 11 Aug

Put down the iPhone…

Are you one of those tech-obsessed, smartphone-glued-to-your-hand people?  Well if you aren't, you are in the minority.

Nowadays, it is rare to walk down the street and pass pedestrians with their head held high, eyes focussed forward, taking in their surroundings.

You are more likely to see downcast eyes, faces fixed on smartphones, thumbs mindlessly scrolling through infinite Facebook, Instagram and Twitter feeds.

And it is not just on the street.  In lifts, in queues, on buses – people are locked on to their phone, furiously avoiding eye contact and, god forbid, unsolicited conversation.

I may sound like a grumpy, prehistoric creature but, as we are learning, there are serious consequences to constantly being on your phone (aside from carpal tunnel syndrome).

A safety campaign has recently gone viral, which features phone-related mishaps caught on CCTV.

Members the public were filmed falling into ponds, bumping into lampposts, smashing into bus stops and careering down stairs whilst distracted by their phones.

Thankfully the victims escaped with only bruised egos, but the comedic video drummed home the dangers of diminished awareness and divided attention.

And this is only set to get worse.

Mayor Sadiq Khan announced this week that, within two years, Londoners will be able to use 4G on the Underground.

Khan wants to eliminate London's connectivity 'not-spots' and future-proof the city, ready for 5G.

So now we can ignore each other 100ft below ground and stumble over ourselves and other commuters as we rush 'Home Alone'-style between tube stations.

But what fuels this need to be immersed in the virtual world 24/7?

As mentioned before, it can act as a buffer between strangers, eradicating the risk of awkward exchanges, and for many, it is a means of escape from the humdrum and grind of daily life.

But many are also fixated on devices because of work pressures.  The need to always be present and ready to work, connected to your employer every minute of the day.

Indeed, when news of the new blanket 4G connectivity broke, leading business thinkers in London rejoiced in the fact that workers would be able to be reached at any given moment.

Soon the days where you could blissfully switch off from work and get lost in internet-free zones will be gone forever.

So, it begs the question, when is enough, enough? How do you redefine the work/life balance, without exhausting your workers and causing resentment?

Just because companies have unlimited access to their workers, does it mean they should take advantage?

If companies push their staff to the brink, constantly demanding more, invading their personal lives and hijacking their leisure time, workers will strike back.

And social media or blogs can be a great place to blow off steam.

Businesses should encourage their workers to look up and enjoy real moments, in the real world, and relish in the ordinary, everyday, without having a virtual leash around their neck or having to bear the burden of unanswered emails.

Because despite what the internet says, once a genuine, real moment is gone, it will be gone forever.

But disparaging remarks on social media about how a company treats workers stains its reputation indefinitely.