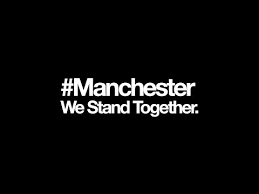 28 Jun

The moments you dread

There have been too many to mention recently. Way too many. Too close to home. Too frequent. Unthinkable. Unbelievable. Unfathomable. Events that turned lives upside down and changed them forever. Events that divided but united. Events that put everything back into perspective.

Working in a PR and marketing agency there are many pivotal moments of dread. The unsuccessful pitch call. The last minute, urgent brief email. The campaign that doesn't deliver. The AD and CD clash. The social media backlash. The call to say your favourite client is moving on. Or cutting their budget. The resignation of your rising star.  The confirmation of an agency review.

All seem so inconsequential in light of London Bridge, Borough Market, Manchester and Grenfell Tower amongst others. But we're all guilty of getting stuck in a moment we can't get out of. At the time, those peripheral emails and calls matter. They matter because we are professional and take pride in what we do. What we achieve for our clients really does matter. It keeps their brand moving forward and helps their business grow. It makes Marketing Mangers look good in front of their Managing Directors. And Managing Directors look good in front of their shareholders. It's the only way the client-agency relationship works.

But that doesn't mean we are all work and no heart. We all stood united in silence. We tweeted our grief. We all cried in disbelief for strangers who will now always remain so. We all donated what we could. Individuals with very little and businesses with so much all gave money and time and compassion.

So if you're reading this and you're having a bad work day or a bad hair day or just a bad day, remember and reflect.  Dig deep, find perspective and count your blessings. Every day.

#Manchester. We stand together.