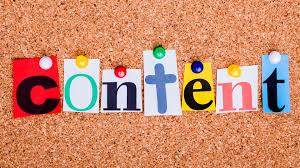 25 Jan

What a difference a year makes

2017 was an interesting year, to say the least.

We suffered terror attacks on our home soil, right in the heart of our home-town Manchester in fact. We watched in vain as hurricanes ravaged homes and lives across the globe, we saw the inconceivable, invisible currency Bitcoin soar while scandal after scandal ripped through the worlds of Hollywood and UK politics and media.

But it wasn't all bad.

We were shortlisted for 2 awards at the CIPR Pride and Northern Marketing Awards 2017.

Cameron Wells also welcomed a new member of staff; Cara Cunningham, a former journalist at The Messenger Series. She brings with her a wealth of skills which generate more coverage for our client Lycetts than we ever thought possible. Who would have thought fly tipping and silage were sexy and de rigeur? Apparently so looking at our bulging press cuttings file. Maybe it's her Irish blarney or luck of the Irish but whatever it is, we are delighted to have her on board.

What else can we tweet, share or like? Our meat-eating, cheese loving social media expert turned vegan. Our MD volunteered her hard-earned holidays at an elephant sanctuary in Laos and one of our account managers began volunteering her writing and social media skills to help raise funds and awareness for The Manchester Dogs Home.

I managed to get two under 5's to school on time every day and got myself to work without any dried Weetabix or Peppa Pig stickers affixed to the back of my coat. Hurrah for small achievements. Next year I will save the lives of rare guinea pigs and climb Kilimanjaro. Solo. Watch this space.

So what does 2018 look like for us in the world of marketing and PR?

Being content, that's what.

Content marketing has gone from being the 'shiny new toy ' in marketing to one which is taken as seriously as SEO, DM, eDM and social media.

But just like these other marketing disciplines, content marketing is constantly changing. Trends such as brands becoming publishers and the emergence of video have become the norm for content programmes.

So what does 2018 have in store for content marketing? Here's a glimpse of what to expect:
Hyper-personalisation of content
Brands are no longer producing just one post or video, but thousands of content pieces for a single campaign. Yes thousands. The reason for this massive increase is that marketers are hyper-personalising content for their many micro segments. Which begs the question is one-to-one content just round the corner?
Use of influencers is on the rise
Marketers are always looking for more authentic and intriguing ways to market their products than just traditional brand or direct response advertising. While luxury brands, fashion and cosmetics have been using influencers for many years, 2018 will see all brands from tech to financial services partnering with individuals who have amassed significant followings on social media.
Many brands which are new to influencer marketing or which are targeting niche segments are not seeking the big name 'key opinion leaders' with millions of followers, but instead are targeting 'micro-influencers' with just thousands of followers.
Localisation of content
The balance between global and local content production is shifting with the growing realisation that simply translating content pieces does not work. Content originating at the European HQ doesn't resonate in South-East Asia. Chalk and cheese springs to mind. I'd go as far as saying content born in Manchester may not even resonate with our neighbours in Liverpool.
Creating strong content which showcases your industry expertise is the cornerstone of modern marketing. And the more you use the same piece of content, from website to social to lead nurturing and PR, the better value for money you get.
So don't just be content with your content in 2018. Make it you resolution to be dazzled by it.
Use Cameron Wells as your content creators.