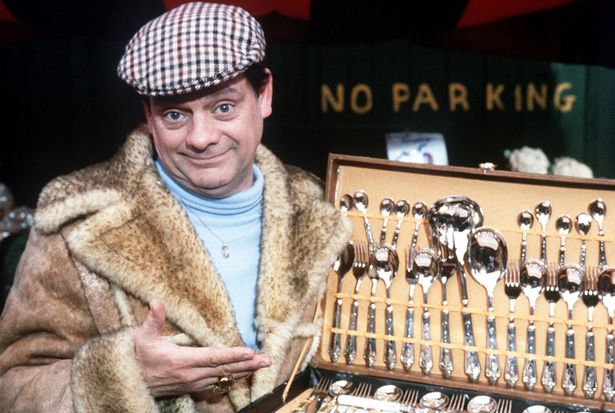 18 Jul

When I grow up

At Cameron Wells we are committed to nurturing new, young, fresh talent within our ever changing, fast paced, fly by the seat of your pants industry. That's why we regularly take on graduates, apprentices and work experience students. This week we welcomed GCSE student Millie to our PR home at Arden Hall.

PR and marketing is not for those who like routine. No shrinking violets need apply. Man or woman, you need balls. You need a creative and open mind. You need to like people. All sorts of people. You need to take praise and criticism with equal aplomb and broad shoulders. You need to be flexible in a non dog-down way. There's no working 9 to 5. What a way to earn a living that would be.

Having a fifteen year old in the office changed the dynamics and conversation notably. No swearing at unwanted emails about looming and brought forward deadlines. We all tried our best to act cool/ street/ less old by nodding with enthusiasm at Love Island and TOWIE talk. Alas, we were rumbled by our blank faces on more than one occasion. Millie isn't sure exactly what she wants to do after college or university but maybe "something in media". It got us all thinking… what were our career aspirations at fifteen?

Medicine, vet, professional snooker player and even nun were all thrown in the mix. No mention of PR or marketing. I wanted to be a diplomat like my glamorous next door neighbour. I had no idea what a diplomat did but she was always going on aeroplanes to exotic places with her very posh perm, shoulder pads and a Filofax. So how did we all end up working on generating content, direct mail, e-marketing, social media, advertising and advertorials for telematics, healthcare and insurance?

My career path was as follows: helping my grandad on Oldham market sell what he called antiques, others called junk, shop assistant then butcher in Spar, sales assistant in Next, barmaid and waitress in between jobs followed by my first proper  graduate, grown-up, wear a suit job as a PR/ Marketing exec at GUS home shopping. After a few years creating direct mail packs encouraging customers to spread the cost of their blouses and washing machines over 50 weeks, I switched from client to agency side believing it to be more creative and far more glamorous. So in 30 years I went from potentially becoming a Del Trotter tycoon to a Business Development Director at a very successful B2B PR and marketing agency. My grandad would turn in his grave.

When I started out in fashion consumer PR there was no google to help you research topics that would get you column inches, no twitter to share your brand success stories in seconds or Facebook or Instagram to make your pictures go viral in minutes. Back then we selected pictures from reams of transparencies, got them developed into photos, typed a press release on real paper and posted it out in a real envelope to eager journalists, then picked up a telephone to speak to said journalist. Yes spoke to them. A real conversation. No emailing or tweeting or liking or linking in. The process took days. Weeks even. Press coverage was monitored by actual press cuttings – i.e. me, a pile of magazines and newspapers, a pair of scissors and glue, a photocopier and stapler. Any twenty something reading this will be bewildered. My daughters will think I am an insane dinosaur.

But I still love our industry as much today as I did back then. I may have given up on my dreams of a perm and a Filofax and replaced it with GHDs and an iPad and it may be much faster, more competitive, more demanding with far less long lunches than the 80s and 90s, but it still makes me glad every day that I didn't become a butcher or a market trader. Sorry grandad.