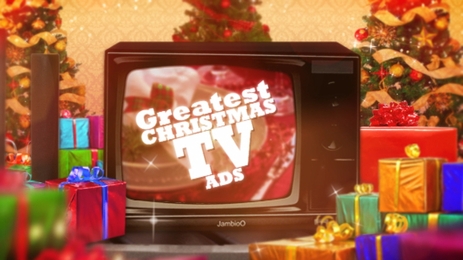 14 Nov

Where has all the Christmas spirit gone?

In my house, it's hidden in the cellar so we don't get tempted by Snowballs, Eggnog and Amaretto at an inappropriate November weak moment.

Elsewhere it appears to have evaporated into festiveless air.

Every Christmas we wait with baited breath for the most extravagant, most outrageous, funniest or most pulling at the heartstrings TV advert. From early November, the race is on. Supermarkets, department and toy stores and only ever eaten at Christmas chocolate companies limber up for the contest which is as hotly contended as the 100m final in the Olympics.

For me it's head to head between a modern fairytale and 200 real people telling their real tale. Debenhams versus Sainsbury's.

The supermarket's advert puts 200 real people – rather than actors – from London, Cardiff, Manchester and Glasgow at the heart of the campaign. Meanwhile a cameo ending from Ewan McGregor adds some unexpected Christmas sparkle for Debenhams. As long as everyone behaves in the run up to Christmas. And that includes you Ewan. One festive cheer too many and you could cause one huge PR blunder. Never work with celebrities or the public.

But as a nation, we love Christmas adverts. We look forward to them. It's the seasonal must-have topic of conversation.  We share and tweet and like them with our real and cyber friends. But not this year.

While Aldi's Kevin the Carrot is on the lookout for love, M&S Paddington has been accused of swearing. Tesco may be boycotted unless a Muslim family is uninvited from the Tesco Christmas dinner debate and Beatles fans are in uproar with John Lewis about how the theme song ends. Totally taking the Christmas limelight from Moz the Monster.

Oh, it's the most wonderful time of the year.

Everyone seems bitter this year and out to pick holes in carefully crafted concepts and scripts, meticulously researched locations, voiceovers and actors and even cuddly homeless bears. How to crush the ad agency spirit.

Yet it appears that advertising agencies can have the last laugh. Last year, joint chief strategy officer at Sainsbury's advertising agency claimed the supermarket managed a profit of £24 for every £1 spent on its Christmas iconic World War One themed campaign. Not a bad ROI to report back to the board. Certainly worthy of spreading Christmas cheer and bonuses?

And as companies are estimated to spend a staggering £5.6 billion on marketing in the run up to the Christmas holiday, all you Christmas ad cynics take note.

You may claim to not like what you see on TV but you will still spend spend spend spend your hard-earned Christmas cash on Moz slippers and mugs that will be used once. That's the power of marketing. That's the power of Moz.