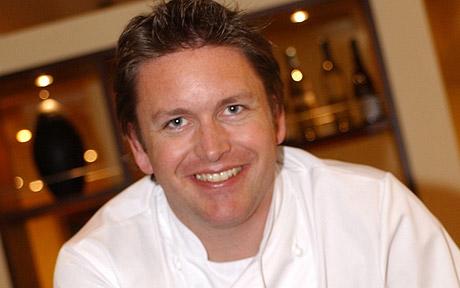 01 Apr

All Change

Two major things came to an end this week. The Independent is no more. The paper version that is. And Saturday Kitchen. The James Martin version. Which lets face it, James is Saturday Kitchen. Millions of women tuned in under the pretence of getting culinary inspiration for the weekly meal plan. The reality is that none of can remember the vital ingredients of his steak and mushroom stroganoff. We may have been drooling but it wasn't over his truffle infused soufflé. Or was that just me?

Martin achieved in 10 years what many brands can only hope for – a dedicated following of men who wanted to be him and women who just wanted him. No bad press, no tasteless scandals, TV ratings up year on year, multi-million selling books, an enviable Twitter following, a chain of restaurants and a brand stretch into pots and pans.

Time to bow out gracefully from prime-time TV. Time to move with the times and reinvent. Time to go on a sell-out tour and meet his people face to face. Up close and personal. Intimate and immediate. Instant feedback. Isn't that chat all brands want from their customers? To know them inside out. They may not achieve this with a sell out stage tour but certainly through Instagram, Facebook, Twitter and LinkedIn.

But even these social media channels are evolving fast. It's hard to keep up with the technology and consumption patterns. Most people now do the majority of browsing on mobile devices but small screen sizes and low internet bandwidth present a challenge for creatives and marketers. Many mobile-optimised websites take several seconds to load causing people to abandon the link.

Enter Facebook Canvas.

An immersive and expressive experience for businesses to showcase their products and services. It is essentially a microsite, but one that keeps the user within Facebook and loads 10 times faster than the mobile web.

Facebook claim the early tests of Canvas have shown users actually want to stick around and experience the ads. 53% of users that open a Canvas view at least half of it, and the average view time is an impressive 31 seconds. The top Canvas ads can see more than 70 seconds of view time per user.

If you need an agency to keep on top of the ever changing social media landscape then get in touch. At Cameron Wells we're ahead of the game on what's hot and what's not. What works and what's a gimmick. We'll ensure your social media delivers ROI to shout about and create content to get you noticed.

And if social media is as powerful as it claims, James will be reading this blog and two backstage passes will be winging their way to Cameron Wells HQ.