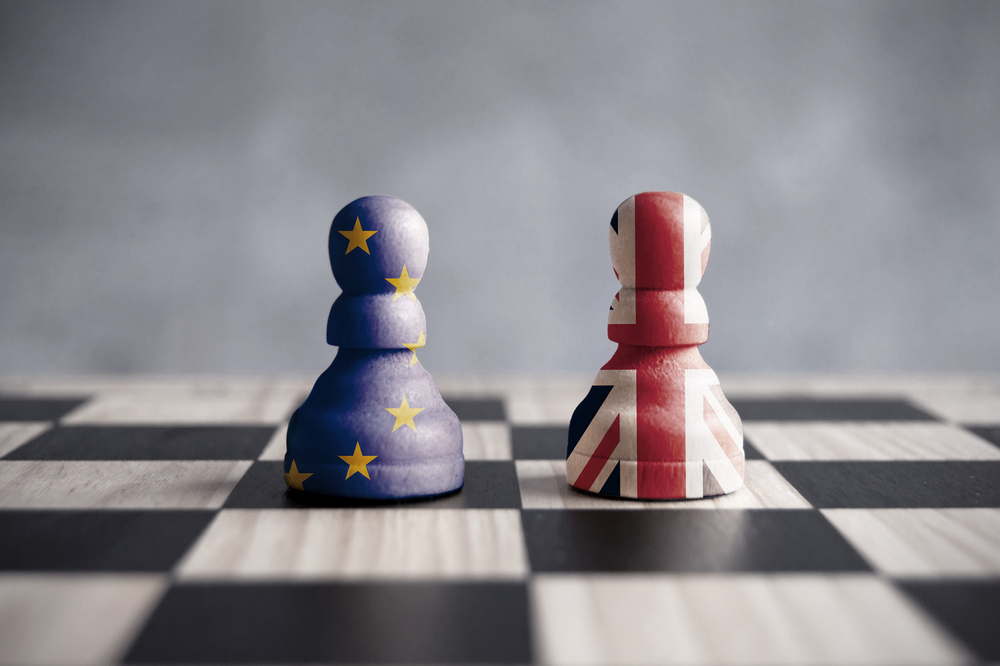 Great Britain may not look too great right now and the United Kingdom doesn't feel very united with anywhere or anything. Everything feels a bit wrong. But then something happens to remind you that sometimes we get it right. So very right.
Year after year, Red Nose day is testament to that. So we may be suffocating in political hot air and drowning in Brexit turbulent waters but over £63 million raised shows that we are still pretty great at giving. And very united when it comes to caring. Pretty awesome in fact. Generous, humble and compassionate, that's us. Just generally good eggs that have got caught up in the chaos of the battery cage.
So Europe don't judge us on a blip. A temporary moment of madness that has had far reaching repercussions. We're still the same deep down. We still love to queue and drink tea and make great period dramas. We're still, on the whole nice, decent people. And still good to do business with.
Now or never, deal or no deal, Brexit will affect us all. That much is certain. The uncertainty is by when and by how much. This uncertainty has triggered much furore across TV and Twitter. You can scarcely tune into the airwaves, open a newspaper or go for a quiet pint in the pub without the B word making an unwelcome entrance – barging in with its long face and interrupting with its voice of doom.
Thanks to the omnipresent B word, Marketing and PR budget planning is a finger in the air. Marketing directors are throwing their hands up in the air. Brand managers may as well roll a dice. Or put everything on red. A general atmosphere of unease has infiltrated every boardroom. But amongst the upheaval there is always opportunity.
So get off the bandwagon of Brexit doom and get business buzzing again. Put politics aside and march on following these five steps…
Consistency
Amid the confusion, businesses can help create stability. By communicating that it's "business as usual" and re-affirming core customer-centric values and commitment to putting the customer's needs first, brands can become a beacon of light within the bleak world of the uncertain.
Clarity
Confidence in government is dwindling but this can be transformed into an opportunity for business to reaffirm and retain credibility through confident leadership – something that has gone astray in recent times. Be the safe pair of hands that makes decisions, sticks to them and gets the job done.
Positivity
Build brand equity and reputation by focusing on confident and optimistic messaging to negate the negativity of news headlines. On line, in press, on TV and via social – be the silver lining, not the cloud. Nobody likes a killjoy.
Solidarity
The worst thing to do in times of chaos is add to it. While the economy may be stagnating and the government might be startled by the headlights, successful brands remain steadfast in their brand strategy and customer communications. Pre and post Brexit Britain doesn't need any more headless chickens.
Empathy
Many people were shocked by the stay/ go result – but could that be because we got complacent? We felt safe and secure in our European bubble. But every bubble has to pop – the tech bubble, the Facebook bubble, the Love Island bubble.
As marketing professionals, we profess to know our audiences but if the vote taught us anything it's that we don't know anyone as well as we should. The only thing predictable about people is that people are unpredictable.
Maybe it's time to reconnect with customers – ask questions rather than assume we have all the answers. Don't take them for granted. Remember you're only one swipe or call away from being replaced by the promise of something bigger and better.
Treat them like it's a first date. Tell them about your best bits. Reveal what makes you different from the rest and why you are the best person to be in partnership with. Find out what their ex partners did right and wrong. Discover what makes them tick. Understand their short term needs and long term dreams. They may fall head over heels all over again. Or they may tell you some home truths.
As with every break up, there may be tough times ahead but remember that with every hurdle comes an opportunity. Blooming businesses and bold brands will grasp these opportunities with both hands. Just remember to be generous, humble and compassionate while you go about your business. It's what makes us great and united.