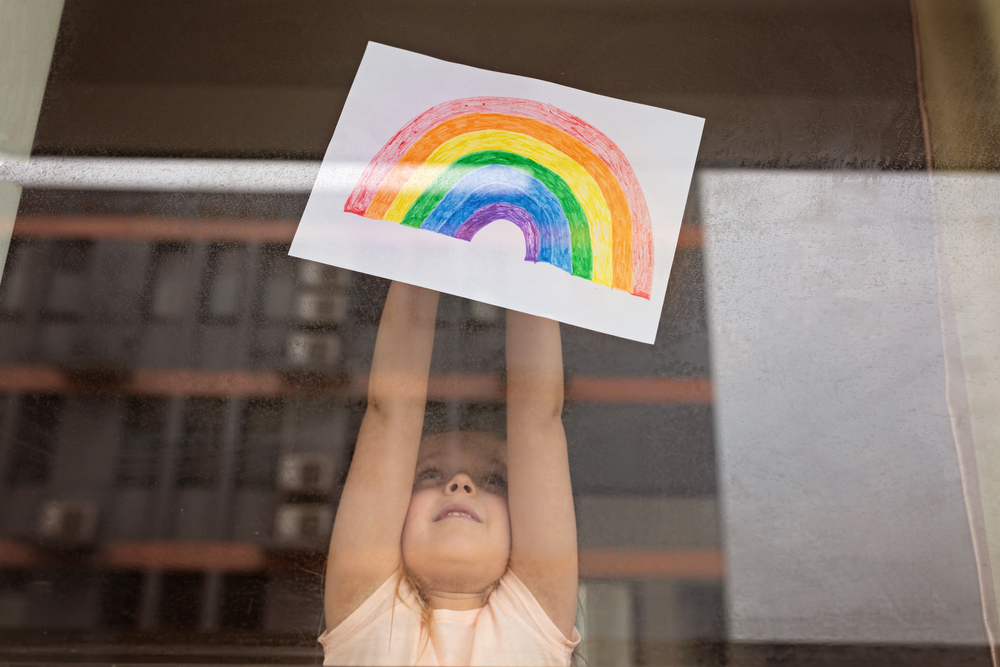 We salute our local businesses across Manchester and the North West – many facing their own financial plight – who have been pulling out the stops to help their local communities during the coronavirus pandemic.
For PRs and marketeers, it serves as a reminder of the power of positivity and the importance of empathy through the bad times as well as the good.
The Royal Exchange Wardrobe and Costume Hire team members have been helping to make scrubs for our front line doctors and nurses.
Joining the national effort, the Exchange team are part of a passionate Greater Manchester Hub with around 36 makers, all co-ordinated from TV costume designer, Scott Langridge's front room.
The first delivery from the Manchester team has already landed at Manchester Royal Infirmary with a further 250 earmarked for the Nightingale Hospital.
Trafford-based print company Grafenia has designed and developed a range of facegaitor masks to help stem the spread of coronavirus – with all sale revenues going to the NHS.
Grafenia, a company that normally manufacture print and exhibition displays, have been increasingly making floor graphics, sneeze guards and other social distancing tools.
They've now switched their sewing team at their factory on Trafford Park into making designer face masks.
The Krispy Kreme drive-thru in Trafford Park has been gifting NHS, police and fire service staff with a complimentary hot drink and glazed doughnut 3-pack.
Richard Cheshire, CEO said: "With this small gesture, we hope to bring a little bit of joy to these amazing people to show them we appreciate everything they are doing right now."
Manchester-based Didsbury Gin has switched from production of gin to alcohol-based hand sanitiser.
One million bottles of sanitiser were produced in the space of seven days to supply key public service providers across Greater Manchester, including the NHS, Great Manchester police, local fire services, and other care providers, including homeless shelters.
The White Hart at Lydgate and Dinnerstone in Uppermill donated all their cellar stock to the Committees of Lydgate Brass Band Contest and Love Lydgate, and members of Saddleworth Round Table.
The beer was sold over Easter to raise money for providing chef prepared nutritional meals for the vulnerable in Oldham, distributed via AgeUK.
Pie baker Holland's Pies and F.C. United of Manchester have joined forces to deliver food parcels across North East Manchester.
With matches on hold, volunteers from F.C. United of Manchester have been providing food parcels every week, including a selection of Holland's Pies as well as crosswords and literature to support the most vulnerable during these difficult times.
Chadderton-based florist Amelia Rose Floral Couture has given away 16 flower arrangements to key workers across England.
Amelia promised the hatboxes to 15 key workers that needed that little bit of extra motivation at the moment. With over 500 nominations on Instagram and Facebook, she picked 16 in the end.
Manchester's Cloudwater Brewery has been offering a 25 per cent discount on all its beers to NHS workers.
In addition it has been providing a chance for customers to chip in for a beer for an NHS staff member. Purchase a £1 token on the brewery's online shop, and for every 50 tokens accrued, they'll ship an NHS worker a mixed 12-pack of beer and soda.
Mary-Ellen McTague was one of the first to close her restaurant's doors, locking up The Creameries in Chorlton five days before the government ordered restaurants to close.
Insights from her sister, a doctor working closely with the disease, encouraged McTague to move quickly.
She then set about preparing and delivering food to those in need – from hospital workers to the homeless.
M&S in Rochdale handed over an entire food hall to the town's most vulnerable people.
Worth around £40,000, it is believed to be the biggest single food donation the retail giant has made.
Marilyn Jones, who founded Rochdale Soup Kitchen six years ago, said she had been 'overwhelmed' by the generous gesture.