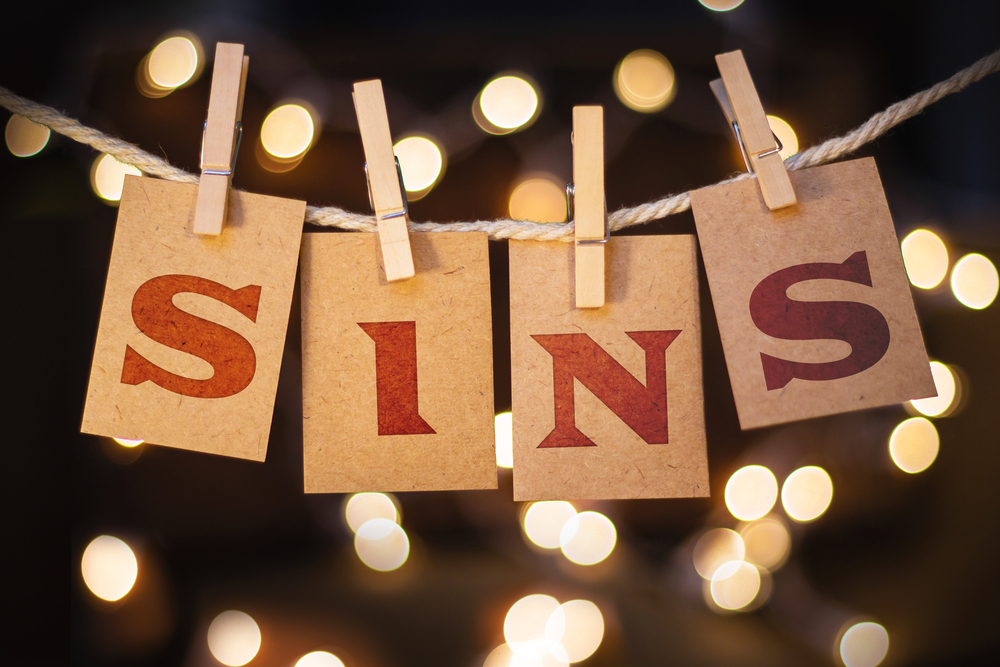 1 GREED
MORE CONTENT DOESN'T NECESSARILY EQUAL BETTER CONTENT
Whether it's 500, 2000 or more words, don't make the mistake of undermining the value by simply adding to the volume.
Remember your audience is time poor and message rich, so they need to absorb your salient points as succinctly as possible. Everything you produce should be more engaging, not just longer than what your competitors are currently producing. Give them a reason to connect with you, share your content, and come back for more.
2 GLUTTONY
DON'T OVERINDULGE IN HOT TOPICS
Writing about trending topics can often help with immediate views and shares. The same could be said for time-sensitive content. The problem with that kind of content is that it's not 'evergreen'. While it may generate an influx of short-term interest, it doesn't have lasting value. It soon becomes obsolete.
Don't overlook the value of less 'de rigeur' but more stalwart evergreen content generated from case studies, how-to's, testimonials, thought-leadership and educational content.
Incorporate both types of into your content marketing strategy so that your audience gets a more appropriate and meaningful mix.
3 SLOTH
STICKING TO THE SAME OLD
One of the areas where content marketing often fall short is in content promotion. If you're not exploiting new content via new routes, you're significantly limiting its impact.
Remember that one piece of content can be used in many ways from PR and lead nurturing to social, website and email marketing. The reach of a good piece of content is limitless so don't forget to try new tactics of engagement. Test new writing styles, imagery, video content, infographics, short films, use influencers or brand ambassadors. See who responds to what then test again.
You should also look for new promotional methods:
Engage influencers using the Connector tool from ContentMarketer.io to help you build relationships and get your content shared by those influencers
Use a service like Quuu.co to promote your content to others who are looking for content to curate
Retarget your audience with your content by using a service like Outbrain or Zemanta
4 ENVY
DON'T COVET YOUR COMPETITORS' CONTENT
Don't fall in to the trap of 'me-too marketing'. While it's healthy for your brand to keep an eye on competitors, don't mimic content from companies with different goals.
If you're not creating unique pieces, ultimately the value of that content is limited.
But equally don't make the mistake of creating content just for the sake of creating content. Know your audience and pay close attention to what they want from you and adjust accordingly.
5 WRATH
DON'T BE NAMED OR SHUNNED
Regularity and quality of content creation is key. Don't go quiet on your audience or they will find a new voice to listen to – formulate a content plan and stick to it – then review and enhance it.
When contact quality and frequency drops off, you remove a point of engagement with your audience who may rant and vent their frustrations on social media which can adversely impact on your brand equity.
6 PRIDE
TOO FOCUSED ON "ME"
Without understanding your target audience, the content you create is far less likely to connect. That means less engagement, less interest and less sharing.
Take the time to know your audience as part of your strategy and if necessary segment or even micro-segment them. Know what bothers and excites them and what issues are occupying their thoughts and what trends are driving their behaviours. Then write content that targets those issues and interests for each segment.
Don't over-focus on what you can get out of it: leads, referral traffic, new business, and social recognition – when you're too focused on "me", it's difficult to provide significant value.
Provide substantial thought provocation and always question the value of the content you produce. Your reader should always have actionable takeaways from everything you produce.
7 LUST
LONGING FOR IMMEDIATE RESULTS
If you think your content marketing efforts are going to instantly convert into sales, social aplomb or lead generation think again. Content marketing isn't paid search. It doesn't convert first time.
It's impossible to say what will work initially. Understanding your audience is a good start, but even then, you'll have some trial and error. Some content will do really well, and some won't. KPIs, testing and measurement are important parts of creating your content strategy for this very reason.