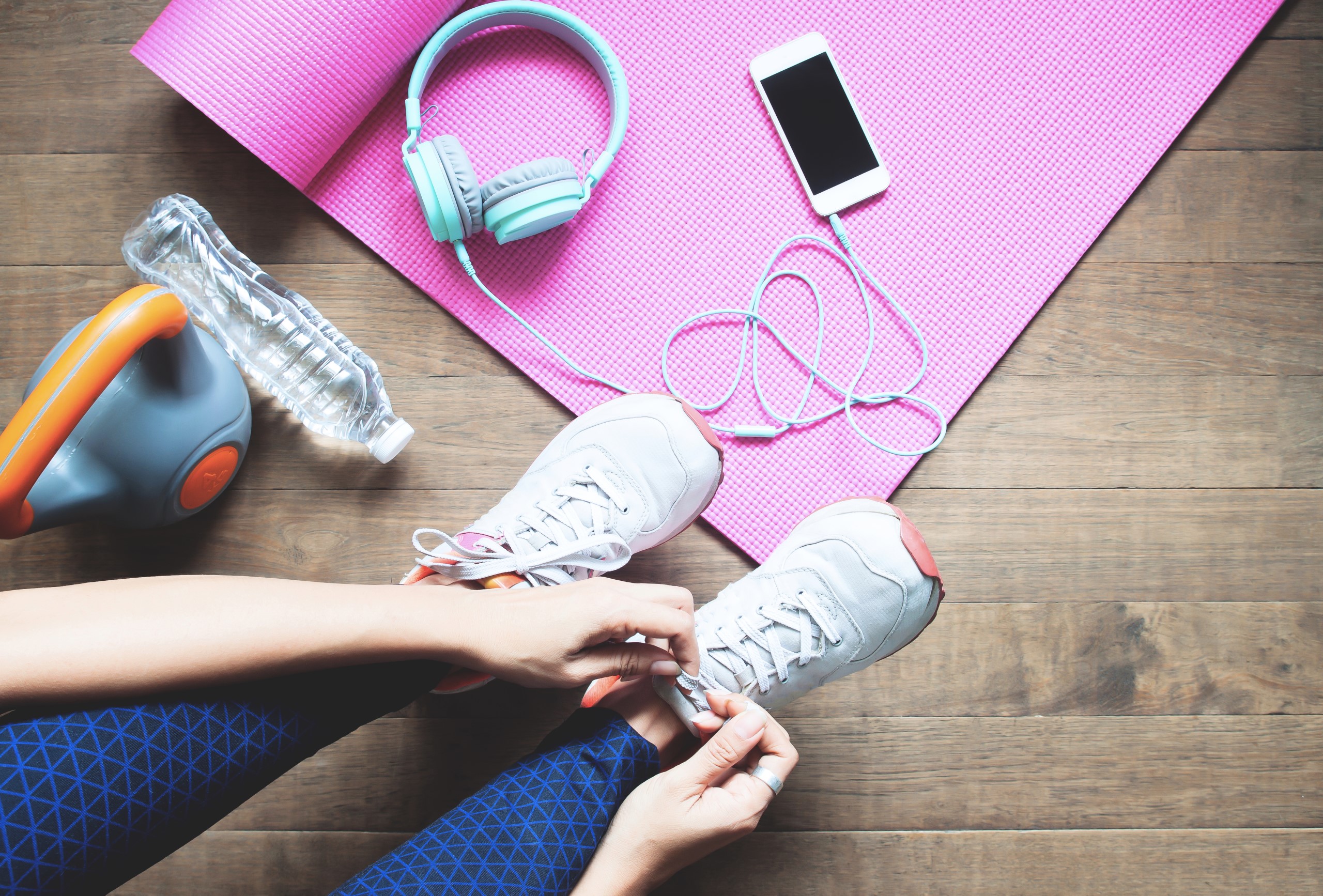 Coronavirus has turned our world upside down.
The UK and global economy has experienced a seismic shock in the wake of the coronavirus pandemic – and much has been spoken about the losses, both financial and social.
But while doom and gloom has understandably overshadowed any good news in recent times, commercial life has not hit the buffers.
Many companies have adapted like chameleons to the new business environment, restructuring and reorganising to cater for new needs. Furthermore, as we look forward, new opportunities and creative solutions will emerge.
Although we may not have a crystal ball, we have identified ten sectors that are already showing signs of recovery, growth, or that have good reasons to feel upbeat about their post-Covid futures.
1. DIY beauty
For many of us, lockdown brought with it the jettisoning of our daily grooming and beauty standards. Some found this liberating, others discombobulating.
For those of us that fell into the latter category, a desperation to maintain beauty routines translated into a surge in DIY beauty treatments.
According to data from IMRG, sales of beauty products during the week commencing 15 March rose by 32 per cent year-on-year. McKinsey, meanwhile, reports that online sales of prestige-brand nail polish in the UK have seen double-digit growth every week since lockdown began in March. In the US, Nielsen reported year-on-year rises in the sales of hair dye and hair clippers by 23 and 166 per cent, respectively, in the first week of April.
Returning to the salon will be a priority for many – when they are able to do so. But with money tight, and social distancing concerns over professional treatments, regular salon visits for others, for the foreseeable future at least, may become a thing of the past.
This may mean a flourishing post-Covid market for DIY beauty – from digital makeup classes to online cosmetic products – as we reassess what treatments we can do ourselves at home, for a fraction of the cost.
2. Home fitness
No gym? No problem. While gym memberships were put on hold during lockdown, the world of home exercise has boomed.
In fact demand for home fitness equipment has soared by 170 per cent globally, according to Research and Markets.
All the while we have seen a surge in people following workout routines taught by fitness coaches online, from the nation's PE teacher Joe Wicks to Hollywood super-trainer Tracy Anderson.
Will we return to sweating en masse again when life returns to a semblance of normality?
Not all of us according to David Minton, director of market intelligence firm Leisure Database Company. He predicts that one in five of us may forgo our gym membership for good in the new post-Covid world.
Where one door closes…
3. Cybersecurity
Cybersecurity has become big business, and as we continue our 'industry 4.0' journey, its strategic importance is sure to only increase.
The trend towards an increasing dependence on digital tools and new working models will only accelerate post-Covid, with more companies moving services online and more employees working from home, using personal mobile devices to connect to home networks.
Consequently, despite the tightening of purse strings, it's an investment that cannot be easily dispensed with.
Indeed, research by investment publication LearnBonds has revealed that 68 per cent of major organisations plan to increase their cybersecurity spending in response to the coronavirus pandemic.
The growth of cyber insurance might also be expected to continue, as companies and individuals alike exploit all the possible avenues to mitigate loss.
4. Virtual meetings
Virtual interaction has become a mainstay of our daily lives in recent weeks, and so it should come as no surprise that the video conferencing sector has seen phenomenal growth.
At the end of April Microsoft Teams had 75 million daily active users, up 70 per cent from just six weeks earlier. It is the company's fastest-growing business app ever.
Zoom, meanwhile, reported 169 per cent year-on-year growth in the first quarter of 2020 and expects full-year sales to increase by $623m in 2020.
As we emerge from the crisis, many of behavioural changes are likely to endure – we're unlikely to be attending real world events or having regular face-to-face business meetings, for example, any time soon. What's more, we have become a lot more familiar and comfortable with using these video conferencing platforms.
Tech providers are recognising the opportunities that lie ahead and are investing in their platforms apace in a bid to attract new customers, and to stay one step ahead of the competition. Check out our recent guide on how to engage customers in this new virtual world.
5. E-commerce and logistics
Thousands of businesses have shifted their focus to online sales during Covid-19, and the impact on the e-commerce sector is set to be huge.
According to analysts at Edge Retail Insights, the pandemic is expected to add £5.3bn to UK online sales this year – and significantly, industry experts are not expecting a retraction to pre-Covid levels.
"The COVID-19 pandemic has almost certainly had a lasting impact on the retail sector, reshaping consumer shopping habits, and the priorities for retailers and brands," said Xian Wang, Senior Director of Product and Content at Edge by Ascential.
The warehousing and logistics market, which was buoyant prior to the pandemic, will also become stronger as our reliance upon this core infrastructure intensifies.
6. E-learning
Even before the coronavirus pandemic, the e-learning sector was fast growing. Lockdown accelerated this growth overnight, with demand for e-learning platforms reaching unprecedented levels.
According to the research firm Global Market Insights, the size of the market it is now set to exceed $375 billion by 2026.
And it hasn't just been school pupils and university students turning to online resources. People in all walks of life, across all age groups, have been taking courses on everything from floristry to fishing.
The demand for smart education and learning solutions is expected to continue as digital technologies proliferate, techniques such as gamification and adaptive learning advance, and the benefits of easy and cost-effective access to educational content are increasingly recognised.
7. Healthcare
Over recent weeks, companies around the world have been racing to develop treatments for Covid-19 – and governments have been committed to supporting them.
As we emerge from the crisis, the widespread desire to spend more on health will remain and demand for healthcare products and services can only intensify.
Pharmaceutical and biotech companies have been leading the charge of late – and infectious disease prevention and treatment research is sure to continue with a vengeance – but opportunities for innovation and growth exist across a wide range of disciplines.
At Willis Towers Watson's pre-Covid Health & Benefits Disruption Event, AXA Marketing and Innovation Director Gordon Henderson told delegates that healthcare "has changed more rapidly in the last two decades, than at any time in the last 2,000 years".
New technologies, for example, are transforming how we think about healthcare. Amid Covid-19 fears, many patients have been forced to turn to virtual consultations, and this may help to trigger a boom in telemedicine platforms over the next few years. Other forms of digital and remote healthcare services, for both physical and mental health, may see a similar uplift.
The LinkedIn Workforce Confidence Index found that professionals in healthcare are more confident about the prospects of their industry two years from now than the UK average.
8. Gaming
Video games have become a mainstay of the home entertainment industry. The sector continues to enjoy high-volume sales, and rather than seeing revenues wane in the wake of the pandemic, it has instead received a lockdown boost.
The immersive nature of gaming has offered welcome escapism. And while there have been understandable concerns that this binge may lead to an increase in gaming addiction, it is sure to have also opened the door to an even larger market of users.
Microsoft and Sony will officially launch their new games consoles later this year, which will trigger the next generation of game creations.
The industry must of course continue its innovation trajectory if it's to retain its place at the heart of our entertainment media, but while creativity abounds, the sky's the limit.
9. Cleaning and hygiene
As coronavirus spread, demand for cleaning products and services unsurprisingly surged.
Good hygiene practices have become so engrained in our day-to-day lives that returning to a state where we wash our hands, or disinfect work surfaces, less seems improbable
The future for companies that sell and distribute cleaning and hygiene products, or offer cleaning services, consequently seems a safe one.
Both the British Cleaning Council (BCC) and the Cleaning & Hygiene Suppliers Association (CHSA), however, have issued warnings about profiteering.
"The public needs to beware of some organisations outside the established cleaning and hygiene sector playing on people's fears about Coronavirus to take advantage of the unprecedented demand for cleaning and hygiene products and services," said BCC chair Paul Thrupp.
"We are aware of many instances where the products and services they offer have been exceptionally overpriced, with no kind of guarantee that they will do the job."
10. Augmented reality
Post-Covid, augmented reality (AR) – which provides digital enhancements to the real world – may have an important role to play in retail, manufacturing and healthcare.
Augmented reality in retail can render items in 3D to give buyers a more experiential experience of products in their home, online environment. In the post-Covid retail world, this may be embraced with vigour.
Highlighting the benefits this can deliver, earlier this year, Burberry launched a new augmented reality (AR) shopping tool, linked to Google search technology. When searching for Burberry items using Google Search on their phone, consumers can see an AR version of the product at scale against other real-life objects.
In manufacturing, AR can be deployed as part of the design, prototyping, inspection and maintenance processes, while in healthcare AR can help surgeons visualise areas on which they intend to operate.
According to an industry report by market research company Technavio, the global augmented reality (AR) and virtual reality (VR) market is expected to grow by $125 billion between now and 2024.