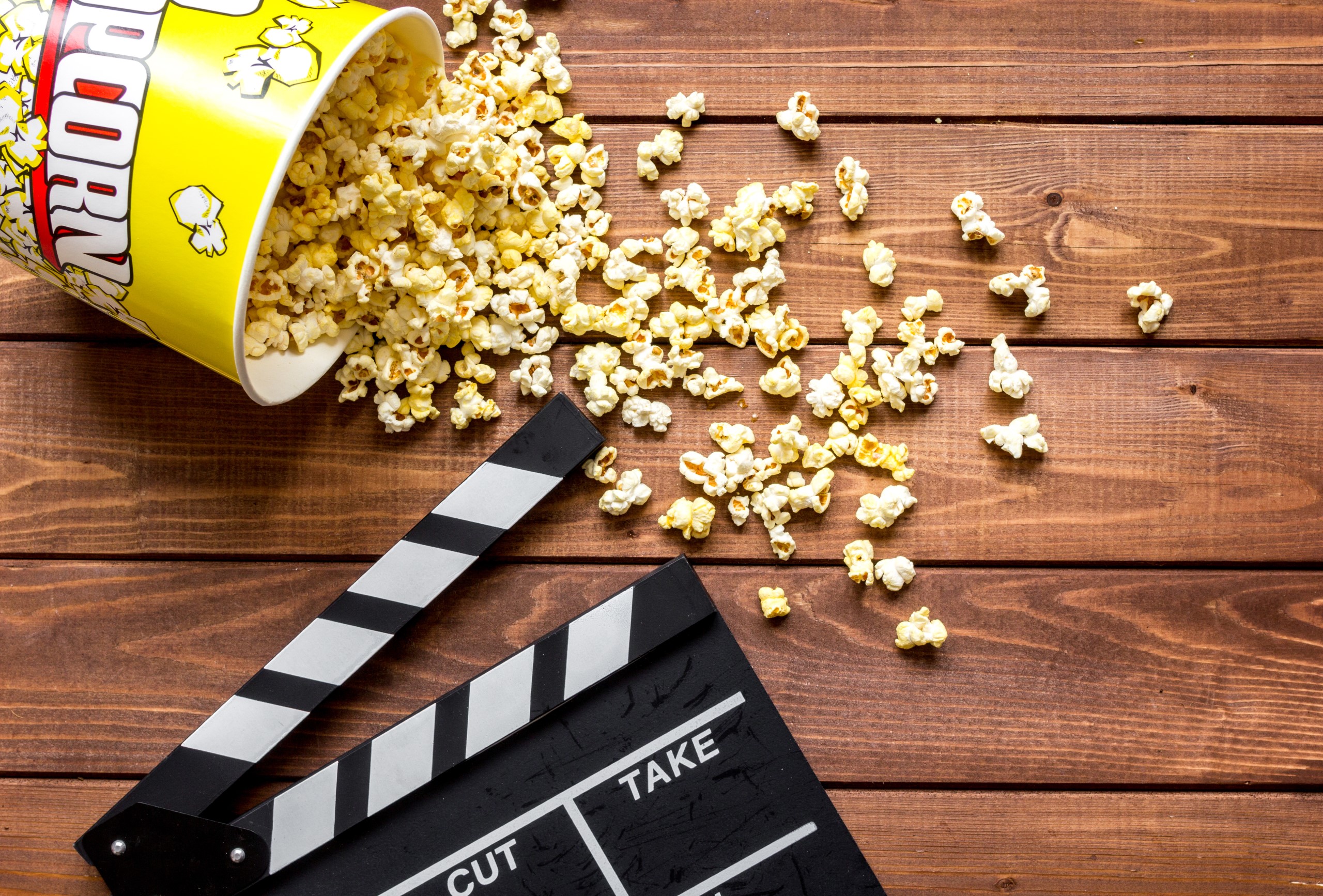 There's nothing like a film debate to unite or divide the office or get families feuding over the remote for Fight Club or Ferris Bueller's Day Off.
These days, there may not be any office banter by the water cooler or coffee machine to debate the merits of Cooper over Gosling or Theron over Streep while we are denied our regular popcorn and pick-n-mix filled Odeon trips.
But family, friends and colleagues are Teaming and Zooming for work and pleasure – with film fanatics sharing their must-watch bucket lists to fill lockdown free time.
But tastes in films can be as varied and divisive as marmite.
While some swoon at the sway of the Swayze hips, others switch off the minute she mutters the immortal and infamous watermelon line. Love or hate it, Trainspotting hit the headlines and became a cultural and box office phenomenon.
But two hours escapism with a good film is just what we need right now. Since the pandemic began, people have experienced a rollercoaster of emotions from financial anxiety to appreciation for the heroic work of the NHS, emotional stress and loneliness to optimism for a more caring future.
So, switch off your laptops, turn off the (bad) news, grab some popcorn and indulge in one of these lockdown oldies but goodies – there's something to suit every mood and taste.
Here are the Cameron Wells top 10 films to get you out of your COVID slumber. Don't judge us!
Feeling financially fractious?
Debbie recommends a dose of The Wolf of Wall Street to take your mind off your own money worries for a few hours. See how these top earners bounce back from financial ruin in Martin Scorsese's story of New York stockbroker Jordan Belfort played by Leonardo DiCaprio who is living the American dream thanks to a life of excess, indulgence, corporate greed and corruption in the late 80s.
In need of a holiday with fine food and wine?
Claire would escape to Provence with Russell Crowe in A Good Year. Ambitious and ruthless broker Max Skinner moves to Provence to sell the vineyard he inherited from his late uncle. But of course he falls in love with the breathtakingly beautiful Provence and local barmaid and decides to settle into this intoxicating new chapter of his life, as he comes to realise that life, like fine wine is meant to be savoured. Santé!
Are you mad about missing music?
Our own Manc musician Mano would re-watch 24-hour Party People to escape the lockdown lull. Spanning the 1970's to early 1990's, this is the story of the Manchester music scene. After witnessing a concert by an unknown band called the Sex Pistols, Tony Wilson, a local news presenter persuades his station to televise one of their performances, and soon Manchester's punk groups are clamouring for him to manage them. Riding the wave of a musical revolution, Wilson and his friends create the legendary Factory Records and the Hacienda Club.
But if you're not quite cool enough for the Madchester scene then why not head to Catskills with Claire for some Dirty Dancing. Filled with as many feel good tunes as gyrating hips and cheesy one liners, it's a guilty pleasure for many fans – in and out of the closet.
Are you feeling anxious?
If you need to switch off and escape to a life where everything is full of shiny happy people, lose yourself in Greece for a few hours. Cara reluctantly admits to enjoying a bit of a sing-along to Mamma Mia. Let's face it, we all know the words…so get out the Baklava and feel the beat of the tambourine. Oh yeah.
Desperate to be friends reunited?
Then join Jen in NYC for some Sex and the City. You'll laugh at the one-liners, be jealous of the clothes and shoes, be warmed by the genuine love between these 4 friends who seem to be constantly shopping, eating out and falling in and out of love – and drinking Cosmopolitans like water.
And for the boys missing their mates, Anthony relives his misspent youth with The Inbetweeners following four geeky high school friends who set out on a wild, sun and booze-filled holiday. Packed with outrageous antics and laddish banter, these 4 nerds will help you forget your new norm as they head for a notorious Mediterranean clubbing hotspot to try to break their lifelong losing streak with the ladies.
Have you missed out on a wedding?
Cara had to cancel her Italian holiday for her best friend's wedding. Not quite compensation but Bridesmaids is a funny and smart yet audacious take on the ups and downs of being a lady in waiting. Unlike many rom-coms, this film is all about the women's relationship with each other – not with men.
To rebalance the gender karma, The Hangover is about a blowout Las Vegas stag do that turns into a race against time when three hung-over groomsmen awaken after a night of drunken debauchery to find that the groom has gone missing, and attempt to get him to the alter in time for his wedding. Grab a beer and order a kebab…
Need motivation to fight back and get fit?
Anthony would recommend Rocky every time – but the original of course. Follow Sly Stallone's triumphs and tribulations in and out of the ring. This comeback story of a down-on-his-luck amateur boxer is thoroughly predictable but thoroughly addictive with an ear worm soundtrack that's as famous as his battle cry 'Adriiiiiiaaann'!