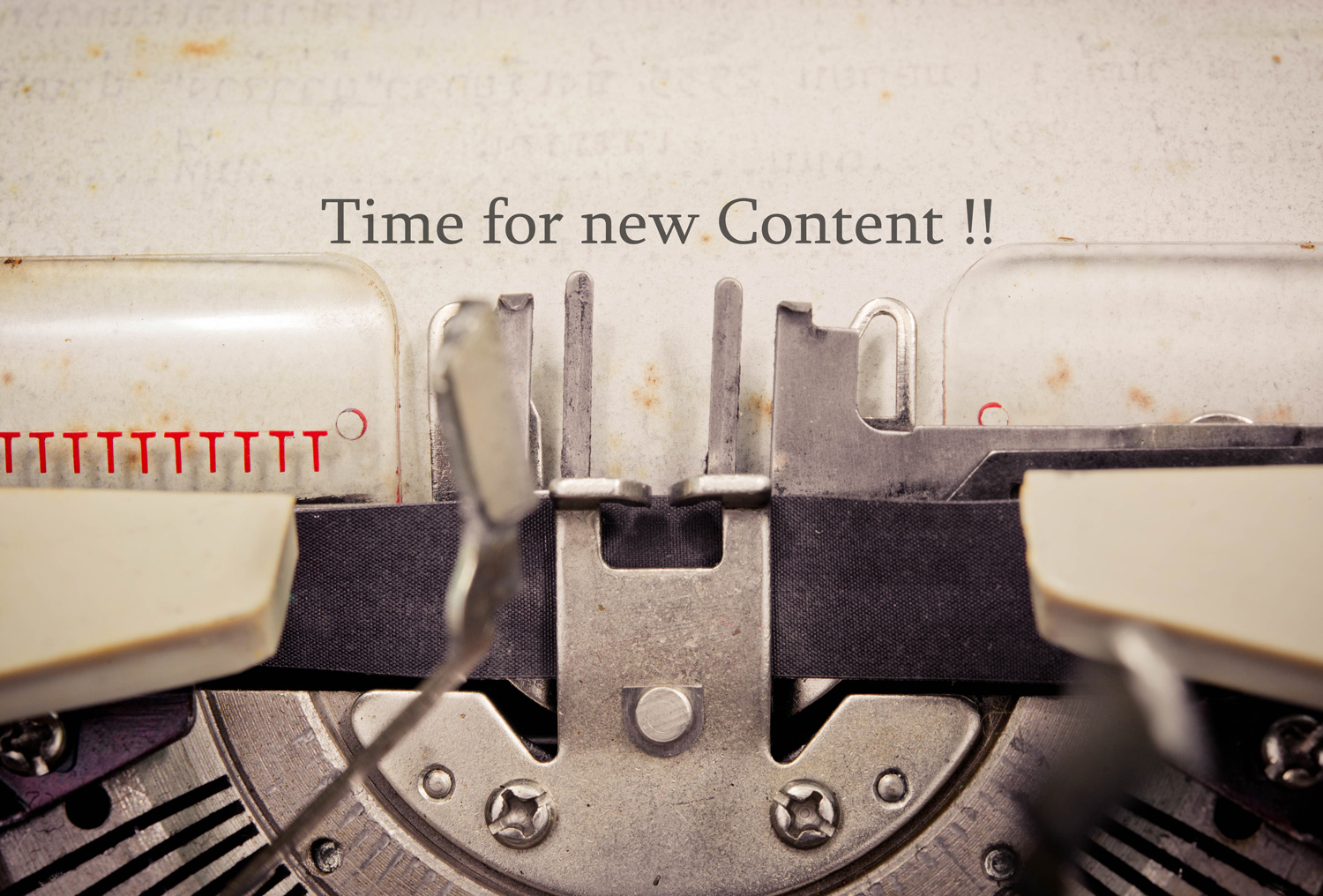 Seth Godin calls content marketing "the only marketing left" – it's authentic, useful, and perfectly suited to the internet generation.
As content wizards ourselves, we're on board with the far-reaching impact of good content.
The marketing industry grew under the misguided impression that more content equalled better content. However, it is now recognised that whether audio, visual or text, it's the value and relevance of the content that matters, not the size or length.
Never has this been truer than today. The businesses emerging bruised but not beaten by the coronavirus pandemic are scrambling to be heard over the noise that is post-lockdown marketing mania.
Everything you produce, from a two-minute promo video to a 2000-word blog or 20-minute podcast should be better than the stuff your audience is currently reading, viewing or sharing – particularly when it comes to what your competitors are doing and saying.
Leave your audience satisfied so they have a reason to engage with you, share your content, and come back for more.
In the turbulent year of 2020, content marketing is evolving dramatically. The channels, tactics and tools used to create and distribute content are adapting to the current climate, at a faster and more furious pace.
So, keep up with what's in vogue with our top 10 tips:
1. Video and live-streaming take the limelight
Aside from blog posts, video content is the go-to content stream for brands looking to engage, inform and entertain customers – and the lockdown era has only served to accelerate this trend.
Seemingly everyone, from B2C to B2B brands, have jumped on the video and live streaming bandwagon to remain front and centre of client and prospects' minds during this disruptive period. It is often in times of adversity that innovative thinking prevails, and brands are quickly adapting their marketing techniques to reach their audience and video is a sure-fire way to engage with key demographics. Just some examples of what brands are doing include:
Webinars
Instructional/advice videos
Q&A sessions
Product demos and reviews
Behind-the-scenes
Interviews with experts
Live case studies
Testimonials from happy customers
CSR events, awards or accreditations
Whatever the concept, it's important to repurpose your video content in a variety of formats in order to transfer the content into full or edited pieces, audio-only or transcribed into text.
If you create the right video for your message on the right platform to reach the right audience, you will create a mini army of followers and influencers who will help you get more exposure for your business. Video platforms include YouTube, TikTok, IGTV on Instagram and, of course, your own website.
2. Podcast-mania
Around 7.1 million people in the UK now listen to podcasts each week. That's one in eight people and is an increase of 24% over the past year – and more than double over the past five years.
This trajectory is set to continue, as audiences become more and more engaged with their timely and topical content. If you have something relevant to say, build audio content into your marketing strategy and reap the rewards of this highly engaging platform.
3. Let's talk about conversational marketing
It's good to talk – even if it is to a virtual person. Chatbots or online live chats are growing in popularity as audiences look for quick answers or fast navigation to more in-depth content.
With the advent of social distancing, virtual chat has become a pivotal channel for marketing, as traditional means of communications have become more difficult to maintain.
By engaging in conversation with your audience, you can learn more about their specific needs in real time. Conversational marketing tools minimise frustrating downtime or the need to fill out forms or being put on hold on a call. It is therefore vital that your chatbot tool is able to easily find this content on your site.
4. Content tailored to voice search and smart devices
It's understood that 50% of all web searches will be conducted by voice this year. Brands are now starting to optimise their content for voice search which will help smart devices answer queries more accurately (currently only around 60% of answers are correct).
So, get ahead of your competitors and update your existing content ready for voice SEO – understand the difference between what your audience will write compared to what they will say. Get it right and it will be your content that's shouting out of smart devices in the future. You'll be Alexa's first choice.
5. Personalised content gets even more personal
Fortunately, as the consumer's need for personalised content increases, so does the development of technology to facilitate these demands. By using dynamic content tools, you can automate the creation and delivery of highly-relevant content to individual customers based on their preferences, needs and interests via multiple communication channels. One size never fits all.
6. Build topical authority
Google's algorithms now assesses the holistic value of a given page within the entire site, not just the content on a single page when ranking. So, for example, a car brand offering advice on safer driving technology would rank more highly than the same topic offered by a general gadget site – even if the content was equal in quality.
Building credible authority is done by creating long-form pillar pages that act as a base for your content marketing. Build on this foundation over time by creating pillar content covering a wide range of topics that support the original 'pillar'. Become the voice of authority.
7. Sometimes a snippet is all you need
Google's ability to deliver ultra-relevant pages and content based on a search term now goes one step further by presenting 'snippets' within the first results page. Appearing at the top of results pages, snippets provide an impactful, brief overview of the key points within a piece of content.
The result of this development is that content creators must recognise that the number of 'no-click' searchers is on the rise. Over 50% of Google queries resulted in no clicks last year, indicating that Google is evolving into an answer engine more than a search engine. Therefore, creating content that ranks on Google may increasingly require marketeers to adopt a question-driven content strategy.
It's becoming more and more common for users to search for a longtail keyword, so that Google will present a quick and easy snippet with all info they need without them having to click through to a full website.
8. Data-driven content creation
Content should be created based on hard evidence of what works and what doesn't – not a gut feeling of what you think your audience wants to hear. Key to these insights is data and a data platform that allows you to monitor and report on the successes and failures based on KPIs or the ROI of past campaigns. Listen and learn then do it again – better.
9. Search intent should drive content
There are 4 types of web search to be aware of:
Informational – when the user is looking for broad information (e.g. how many calories in a banana)
Navigational – when the user wants to visit a specific site (e.g. instead of typing "Facebook.com," the user searches on Google for "Facebook")
Investigational – when the user wants advice (e.g. best headphones for runners)
Transactional – when the user wants to do buy something (e.g. book flights to Berlin)
Google's algorithms have now brought search intent to the fore and can detect the type of search a user is conducting (along with more specific aspects of intent).
So, ensure that each piece of content you create for each search intent includes either a call to action or relevant further information that will lead your audience swiftly to the next stage of their enquiry.
10. Fast and focused content
At last but by no means least, it may seem obvious but ensure content is relevant to the customer search.
Content should be easy to digest and focused on getting readers to their desired information – fast. Filter list posts (with links, headings, buttons, icons) based on exactly what your reader is looking for by segmenting the topic into obvious and easily digestible sections.