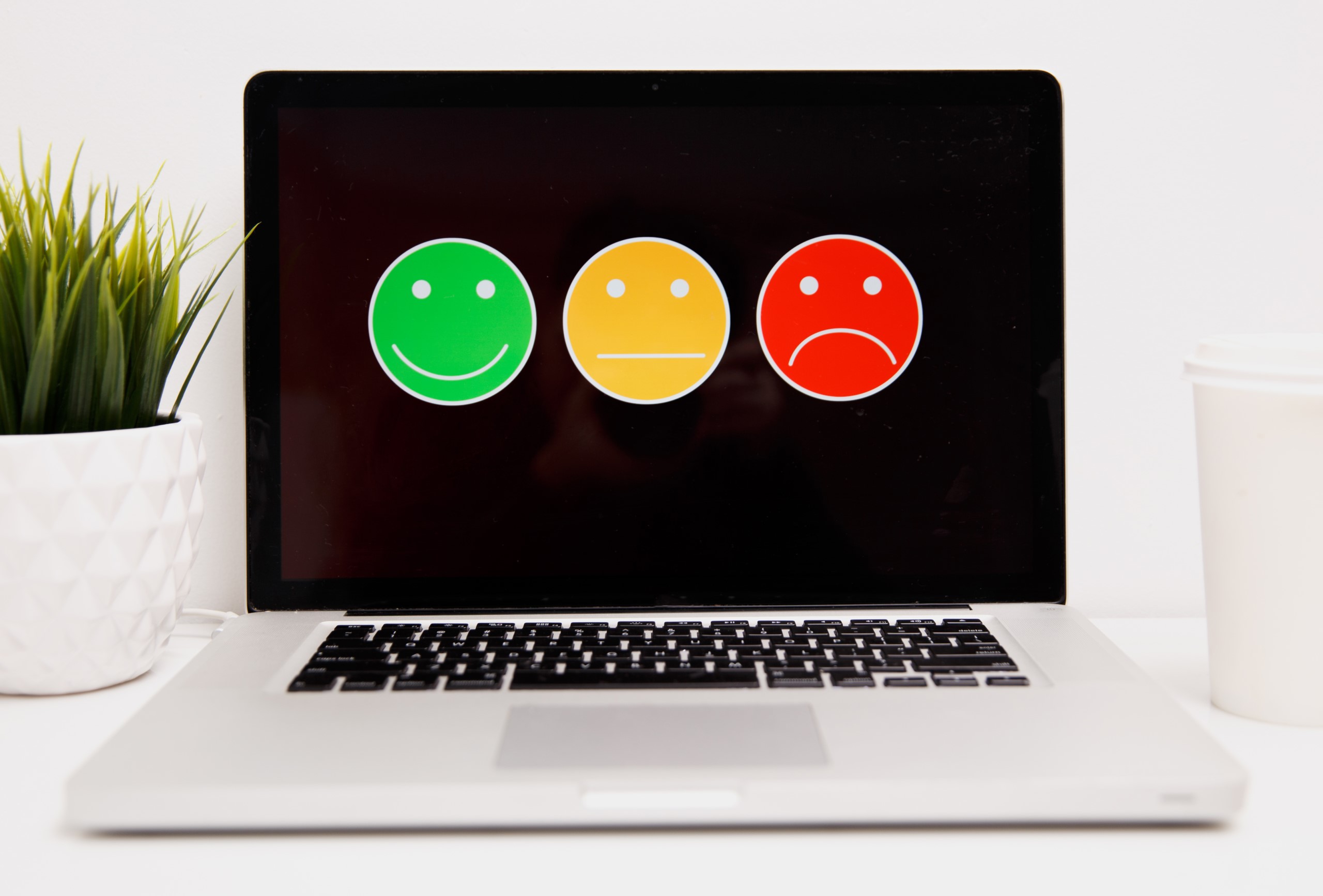 Getting the message, tone, language and style of marketing campaigns on point is vital to protecting a brand's reputation – and during a crisis, the care and consideration that must be given to this is magnified.
Are you being empathetic? Is it a positive move? Could it be seen as insensitive or tone-deaf?
Ultimately, the coronavirus pandemic has demanded new approaches and campaigns that were planned before COVID may no longer work. KFC UK, for example, launched an ad campaign back in February that involved the licking of fingers – lots of it actually. In the current climate, where there is a heightened focus on hand hygiene, the ads were seen as inappropriate and attracted a number of complaints, leading to the campaign being pulled.
We've looked at some of the brands that have got it right during COVID, and those that got it (very) wrong.
The good
1. Budweiser – Whassup in the COVID era
Remember the days when people would answer the phone to each other with 'whassup?' from the iconic 1999 Budweiser advert?
Well, it could soon be doing the rounds again over Zoom and Facetime thanks to Budweiser UK.
The company reworked the classic advert for quarantine, using footage from the original version and re-recorded audio.
It does have a purpose other than making you want to buy beer though. With one in five Brits living alone during lockdown, the advert shows one friend checking in on another to make sure he's ok, with the final words on screen being 'Buds support buds. Check on yours #TogetherAtADistance'.
The company also launched 'Save Pub Life', an initiative to safeguard the future of pubs during lockdown through the purchasing of a giftcard which can be used at pubs when they reopen. The giftcard value will be then matched by Budweiser and the total amount will go direct to businesses within two weeks.
So go on. Give your mate a call, see 'whassup?' and put a date in the diary for a pub visit in (hopefully) the not too distant future.
2. Brewdog – swapping beer for sanitiser
When lockdown measures were introduced in the last week of March, alcohol sales increased substantially, with an additional £104 million spent compared the previous week.
So you'd think alcohol companies would be ramping up production, right? Not exactly. Aberdeenshire-based beer giant, Brewdog, decided to transform its distillery and turn its hand at making hand sanitiser to help with the national shortage.
To date, the company has given away (for free!) more than 50,000 units to the NHS and local charities.
3. Nike – play together, separately
Sports giant Nike knows the power of emotional branding. The company's 'Just Do It' campaign has been rolled out year after year since its launch in 1987, inspiring consumers to go forth and get fit, strong and never give up like their favourite sports stars.
The 'play inside, play for the world' campaign is no different. The ad unites famous faces and 'normal people', all exercising from their homes rather than their usual gyms, stadiums and courts. Viewers are asked to adhere to social distancing by working out separately but ultimately become part of a team looking out for each other: "today we're playing for 7.8 billion people". Emotional or what?!
The brand also got athletes like Cristiano Ronaldo and Dina Asher-Smith to share the message on their social channels, as well as having them take part in the #livingroomcup – a competition that sees sports stars challenge those at home to beat their workout score.
Now, pass me my trainers please. My teammates are waiting for me.
4. Scouts – discovering the great indoors
While the Scouts usually encourages its members to get outside, the organisation launched a new initiative focused on activities inside the home during lockdown.
'The Great Indoors', lead by Chief Scout Bear Grylls, involves more than 100 activities being made available online for free to help youngsters tackle boredom and cabin fever. Each game, activity or craft has been developed to entertain and educate, allowing them to learn new skills and advance existing ones.
What's more, some challenges are also supported by other organisations, such as The Royal Air Force, Mind and the WWF.
Are we sure these are just for kids? We wouldn't mind learning how to make a lollipop catapult – it might come in handy when fighting over the last chocolate digestive!
5. Bread Ahead Bakery – bake like us
Based in London, Bread Ahead Bakery do exactly what they say on the tin – they're bakers, bread-makers and also have a baking school to boot.
Since mid-March, owner Matthew has been treating the company's Instagram followers to a live step-by-step tutorial each day at 2pm, sharing tips and secrets on how to get the best bake possible.
What's more, Bread Ahead have also created a new ebook that is free to download but has asked for donations for the 'Meals to the NHS' fund. At the time of writing, they've raised more than £15,000.
Not only are Bread Ahead keeping people sane, but their generous nature – whether raising money for charity or just sharing their excellent recipes – looks to be doing wonders for brand awareness.
NB: We would highly recommend the cookies and hot cross buns. Next one on our to-make list is the goats cheese and pesto brioche!
6. Marcus Rashford – food for all
This one technically isn't a brand – but we had to give a shout-out to local hero, Marcus Rashford.
The Manchester United forward has been working with the charity Fareshare to make sure the 600,000 children who usually rely on free school meals don't go without food during the crisis.
Supermarkets like Tesco, Asda and The Co-op have donated £20 million-worth of food and cash, while smaller businesses and the general public have also been donating.
Marcus has also recently lent his support to The Co-op, appearing in the company's new television advert to help boost urgently needed food bank donations.
The bad
1. McDonald's Brazil – socially-distant arches
While we understand the idea behind the separating of the fast food restaurant's golden arches, the move was deemed insensitive and resulted in a backlash from consumers across social media. But why?
McDonald's outlets in the UK shut down completely to ensure the safety of employees, however, over in the US, a large majority of restaurants still remained open for drive-throughs, take-outs and deliveries.
Tweeters slammed the chain for not practicing the social distancing that their logo preached. Others, including Bernie Sanders, called for workers to get paid sick leave as well as a living wage, seeing the 'act of solidarity' as a hypocritical move. They also criticised McDonald's lack of action taken to help fight COVID, with one social media user saying: "I don't want your cute logo play McDonalds. I want you offering a million free meals to those in need. I want you turning your drive thru into safe testing sites. I want you doubling down on that happy meal box content for kiddos who are stuck inside".
The campaign was soon pulled from the McDonald's Brazil social channels.
And the ugly
1. Sports Direct – the new frontline?
When the government ordered non-essential stores to close to combat the spread of COVID, the high street became a ghost town overnight.
Pharmacies remained open though, as did food shops. Oh, and Sports Direct.
Not exactly an 'essential' business, I hear you cry. Well, according to Frasers Group who own Sports Direct, the company was "uniquely well-placed to help keep the UK as fit and healthy as possible during this crisis". Ok…?
While a lot of people turned to exercise during lockdown to boost their mental and physical health, critics condemned the company for deeming itself a vital public asset and putting lives at risk.
After the backlash, the chain quickly u-turned on its decision…
…But then put its prices up online as "a way of relieving the pressure" of stores closing. *Face palm*