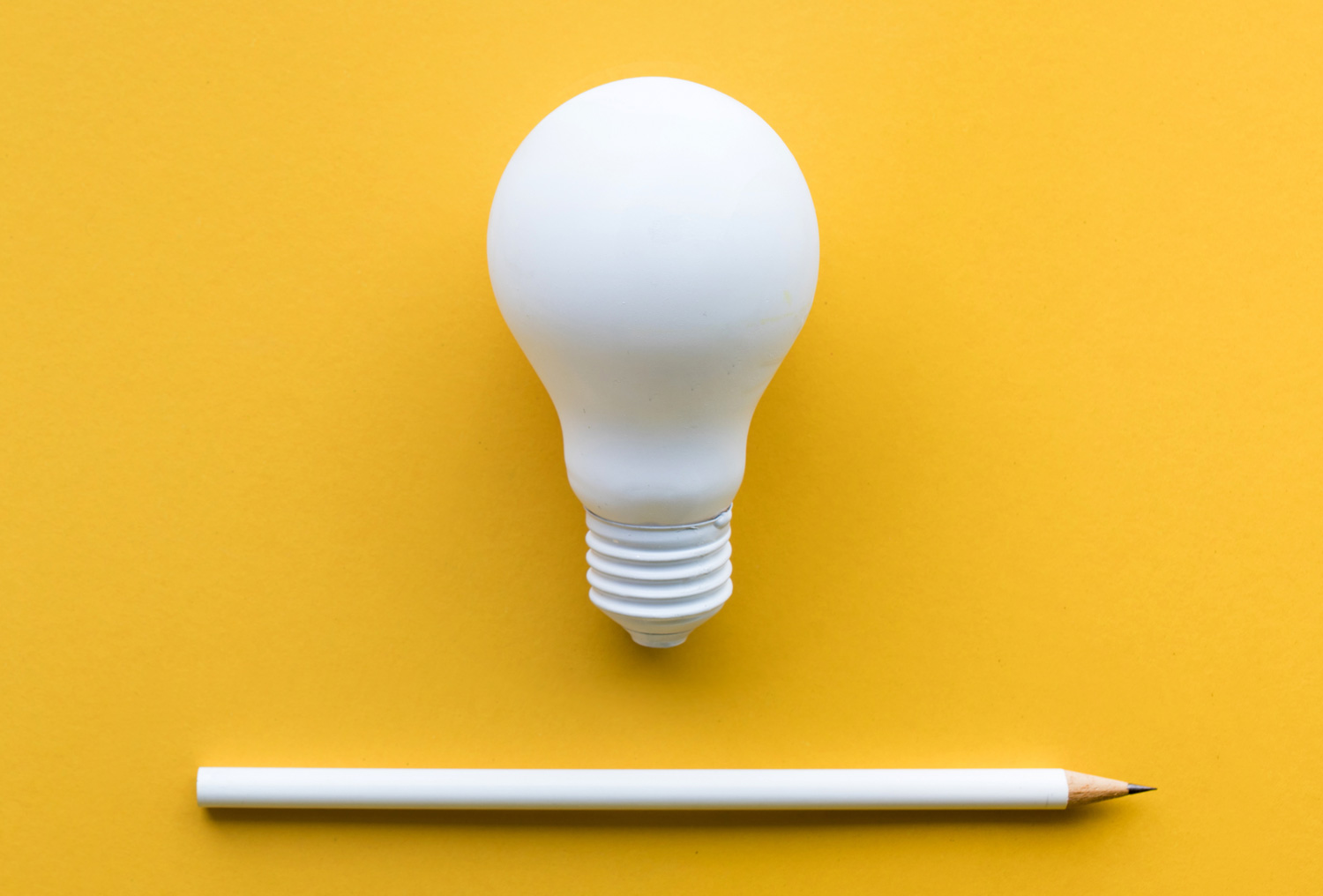 As one Creative Director I knew unsurprisingly put it: "It's the most important piece of paper in the agency". Get the brief wrong and you will waste valuable time, resource and reputation. And have a really grumpy creative team.
First and foremost a brief must be brief – 2 sides of A4 maximum, 1 page is ideal. Remember the left brain, right brain rule of how a creative mind works compared to that of a suit! But brief does not mean it shouldn't be thorough.
Run through the brief in person if possible and deliver it with passion. Give it the time and enthusiasm it deserves. A good brief should leave the creative team feeling excited and motivated to get started.
In brief – top 10 tips for the brief writer
Before you write anything, do your research, prepare, question and challenge
Don't just fill out a form, but use the briefing form (see below) to stimulate your thought process
Be very clear about the aim of the brief
The main brief sections fall into 3 main categories: Background, Communication and Implementation
Deciding what you leave out can be as important as what you put in
Include only the critical information in the brief with the remainder in the attachments
The single minded proposition should be the focus of the brief
Understand your audience and what motivates them
Think about how to make your brief memorable
Confirm your brief in writing and get approval from necessary parties
When you're ready to put finger to keyboard, here's what should be included in every brief…
Background
brief overview: give an overview why the work is required including supporting customer research, past campaign results and competitor activity where appropriate in attachments.
objectives: these should be SMART (specific, measurable, attainable, realistic and timely) eg 20% increase in sales leads amongst FTSE 250 HR directors within 3 months – NOT: lots more sales leads as soon as possible!
target audience: 'who' drives everything from media selection, tone of voice to imagery. Approaching affluent, AB, 60+ retired couples in Cheshire is very different to talking to SME business owners in the North West. Include any valuable consumer insights.
execution: what exactly is required? A lead nurturing email campaign? A/B split test consumer press ads? 30" radio script? VAT free direct mail pack? An integrated campaign featuring all?
Communication
single minded proposition: arguably the most important part of the brief, yet the most difficult to get right. What is the 'essence' or key take out from the brief? A good SMP should be captured in one sentence – or ideally just a few words. The SMP for the M&S food TV advert "This is no ordinary…" was simply 'Food Sex'. The agency would have produced a very different ad had the proposition been 'Great value yet delicious food.'
primary and support messages: pick out the most salient messages which will add value and be meaningful to the target audience – these can be company attributes or product features and benefits which can be functional or emotional.
creative direction: this is where you need to consider the look and feel of the piece – should it look hard sell, traditional, nostalgic, dynamic or quirky? Should it position a brand as an innovative, fast paced industry expert or a caring, nurturing service provider which will pull at the heart strings? Think about formats, photography style, colour palettes, fonts etc. Give direction – not instruction so that the creative team has chance to do what they do best.
tone of voice: How will the headlines and subheads engage the recipient? Should the copy by punchy, humorous and conversational or formal, informative and thought provoking? The tone must clearly reflect the brand personality.
Implementation
call to action/ response mechanism: be very clear about what the recipient should do next. Should they visit your website to buy online, call to arrange a meeting? Don't forget to include any tracking or promotional codes.
budget
timings / key dates
mandatory inclusions: eg. small print and brand guidelines
Remember the old adage – you only get out what you put in. You can't bake a mouth-watering cake with out-of-date or missing ingredients so don't expect exceptional creative work if your brief is lacking in lustre.